Company description
LE34 is Denmark's largest provider of surveying and land management services. Every day, from our 25 offices in the Nordic region, we are helping to lead the way for future major construction and infrastructure projects. With more than 350 experienced and highly qualified employees, we retain our local roots while at the same time being able to utilize competencies and expertise.
LE34's skills and business areas are structured to enable us to deliver the precise consultancy package our clients' request. From planning and urban development to expropriation and land registration. From setting out and subdivision to monitoring and laser scanning. And from volume surveying and data processing to augmented reality and as-built documentation. Our specialists cover every aspect on land, at sea and from the air.


Our position in the market ensures that we can attract the best forces in the industry and lead the way in introducing new, sophisticated technologies and methods.
Project description
For documentation of a building while doing an inspection we take photos of ceilings before the suspended ceilings are mounted to know the pipe environment - where the pipes are going, where are the cold/hot pipes, where the valves are located and all the other information. We use
NavVis trolley
which contains 6 cameras to collect data. Data of NavVis could be presented afterwards natively at
NavVis indoorviewer
(See the bottom of page) or as separate images.
In case of an emergency situation such as leakage, it is essential to know where the valves (Valve - a water tap like piping part) are located in a matter of moments to shut them down and quickly defuse any damage. However, our buildings' images are neither 3D modelled nor have a Locations of all the valves. As a result, to find the right valve you would need to either remove the ceiling or go through the images one-by-one to find the valve. We want to make this process much faster by using our data to train image recognition AI to recognise the valves and their location and provide this data to building owners for facility management.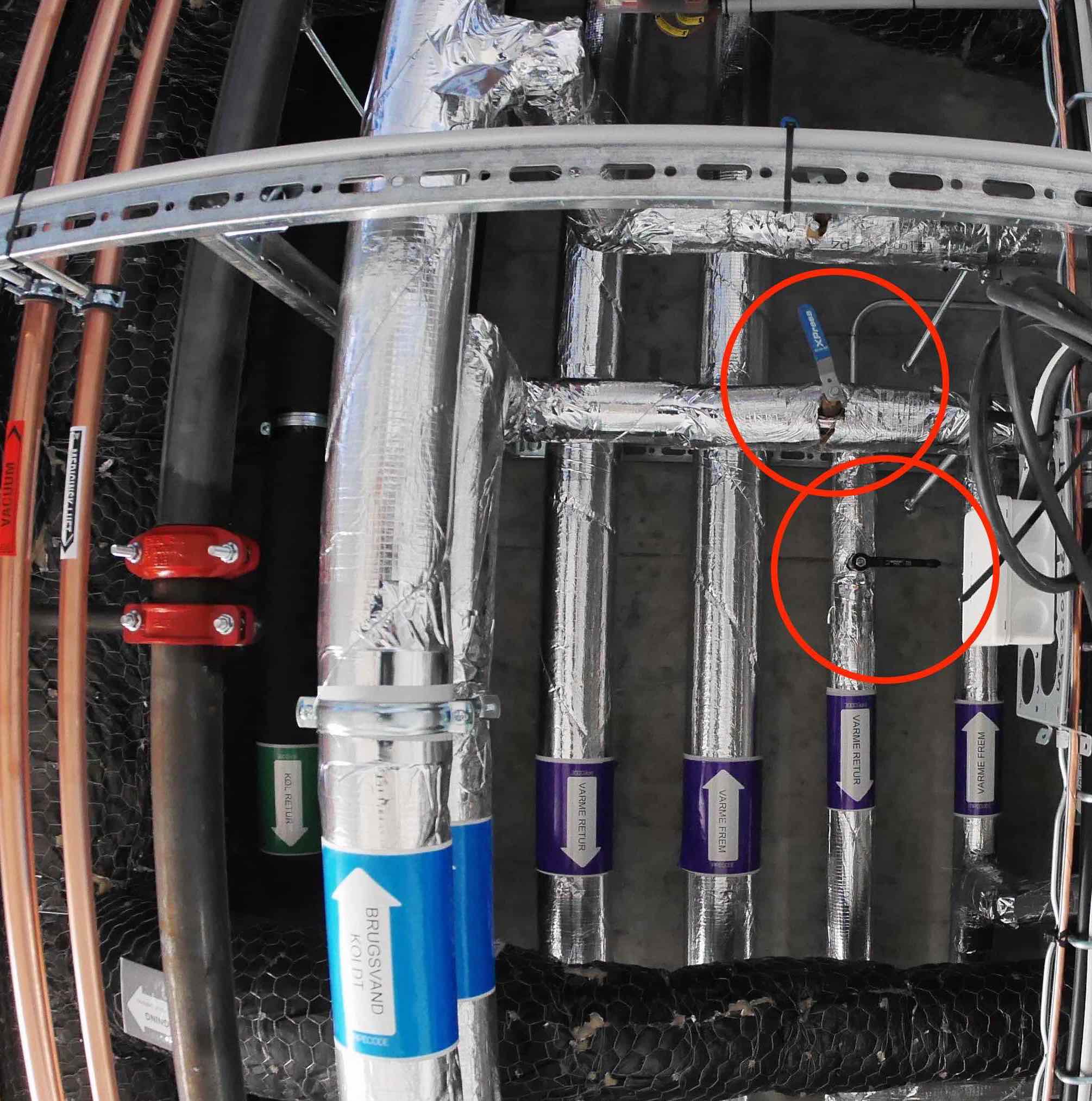 A single dataset contains up to 3500 large images where around a quarter of them are directly showing the pipes as seen in the image above. The images are georeferenced (a location in the image is related to a "real world" location) and by identifying the valves in the image it is possible to present the data in a form of a CAD product. The full project will have 3 stages: dataset creation, object detection algorithm development, data presentation in CAD format. For this Master thesis project, we want you to take only the first two stages: automatic dataset creation/labelling and object detection/training.
Dataset creation
Instead of manually labelling the data we would like to build a data augmentation tool that based on limited input can build a new synthetic dataset and labels. The main benefit of such a tool is reusability for easier training of future object detection models. In a scientific context, it might be interesting to investigate the training quality of a synthetic dataset vs real one. We would imagine research discussion could also revolve around how to ensure as many real-world scenarios are covered as possible when building synthetic datasets for the maximum object detection accuracy. Are there any relevant frameworks/models/theories?
Object detection
The training of the model should be based on the output from the data augmentation tool. We imagine you could use transfer learning due to the limited amount of time for the project.
If the time allows some optional tasks would be replacing the object detection model with an instance segmentation model for per-pixel classification.


The selected candidate would get support from our IT and Data team who work on other AI development projects and could provide guidance as well as bring you up to speed with all the requirements, data access and other necessities.
Student description
We expect that the candidate has experience with the following:
Have previously worked with object detection and knows at least the basic principles of using/creating/retraining a model
Experience with transfer learning is a plus
Experience with Python, or another programing language
Previous experience with OpenCV or other tools that can be used for data augmentation is a plus
Tensorflow, Keras
The ideal candidate should be especially interested in practical deep learning, be able to do research, come with creative ideas and apply them in practice.


The proposed project workflow and skills are based on what we have experience with, but we are more than open to try new technologies/frameworks if proven that this will increase the value of the final product.




In order to successfully go through this project, we are looking for motivated Data or IT master thesis student or preferably a group. You should be studying Data Science, Business intelligence, Computer Science, Mathematics, Statistics, cand.merc.IT or other relevant education program. We also expect you to have some prior knowledge about AI.
To support you with this project, you will gain access to all required data from our dedicated databases as well as the possibility to work closely with data and IT teams. Dedicated data person could provide you an input, feedback and supervision of the project during the period.
Each application is being reviewed on an on-going basis and the case will be closed once the right match is found, regardless of application deadline. Therefore we encourage interested students to apply ASAP via online form below or contact Kris at kz@matchmythesis.dk if you have any questions.