Company description
At Krifa, we have ambition. An ambition to bring about change together with others committed to boosting job satisfaction in Denmark.
We take a revolutionary approach to the industry we are in, and we want to challenge the preconceptions many people have about a trade union and unemployment insurance fund. We will still negotiate collective agreements, conduct cases, pay unemployment benefit and help people find work. But we also believe that so much more is needed to be relevant in people's working lives in the future. And so we want to lead the way as a working-life movement!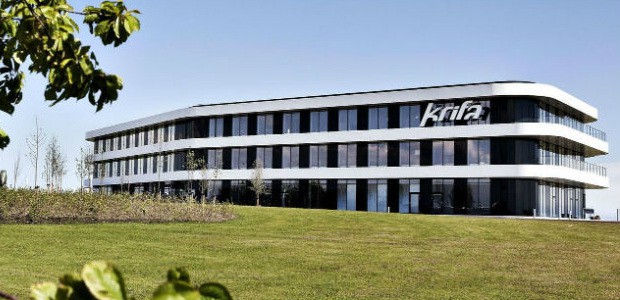 We aim to influence the attitudes and agendas that are set and prioritised in our society. Our members and society cannot accept workplaces with management failings, where the result is stress and dissatisfaction.
The future calls for organisations and managers who take responsibility for job satisfaction. And for good management, humanity and decent values to be the order of the day.
We know that wellbeing and job satisfaction affect an individual's happiness, and at the same time help to boost value creation in the workplace.
At Krifa, we know what creates job satisfaction for the individual and working communities. And this is where we have great ambitions to make a difference for people, their working life and a greater cause. So our mission is quite simple: To boost job satisfaction every day for our members, employees and society.
Our history goes back more than 100 years and today Krifa is Denmark's fourth largest trade union movement trusted by our 190.000 members.
Project description
Our work takes up at least half of our waking hours. It is a huge part of anyone's life. It is thus very important to feel good about it. That is why we chose to put job satisfaction at the core of our mission.
We are not only talking about the importance of job satisfaction but we also take action. Every year we conduct extensive research together with our competent partners "
The happiness research Institute
" and "
Kantar Gallup
" to see how satisfied employees in Denmark are. The first "God arbejdslyst index" was published in 2015 and can be found
here
together with other material from "
Krifas knowledge center for jobsatisfaction
". We feel that we know a lot about the factors that create job satisfaction for employees
when they are at work.
These factors are described in our "God arbejdslyst index (Job Satisfaction Index)".
Now we reached the stage where we need to take again one more step and address yet another elephant in the room - what factors in the private life contribute the most to the job satisfaction? It could be the status of a family-relation; the diet; the shape of their physical health, the way you sleep … or millions of other factors. We are honest about it - we don't know. At least not to scientific extent that we wish to. We would like you to dive deep into the phenomenon to understand the root causes, levers and correlations.
What we would like you to do is:
Make a literature review to understand what is the latest academic knowledge about the phenomenon to develop one or more hypothesis.
With semi-structured interviews (or other more appropriate methods for such research) talk with our members and non-members to validate the hypothesis and main factors.
Once the hypothesis and main factors are clear, then test the significance of each factor by conducting the quantitative study through the survey or other methods.
Student description
For this project, we seek a group of talented Master Thesis student (or an individual) who would be excited to work in areas like cultural, behavioural, societal studies. Since you are going to interview and work in close proximity to our members, the majority of which is Danish, it is thus vital to get the surliest insights for you to speak fluent Danish as well.
We expect you to take full responsibility for driving this project from the beginning to the end. Our team will provide support to answer questions, give access to relevant people and data. You will have a workspace in our beautiful office in Aarhus, with a great restaurant in order to fully immerse yourself into research.
Please send us your 150 words application via the online form below attaching your and your partners CVs as well as other relevant documentation. Applications are being screened on an ongoing basis and case may be closed before the deadline if good candidates are found. If you have any questions, feel free to reach out to Kris via email: kz@matchmythesis.dk